AP-3675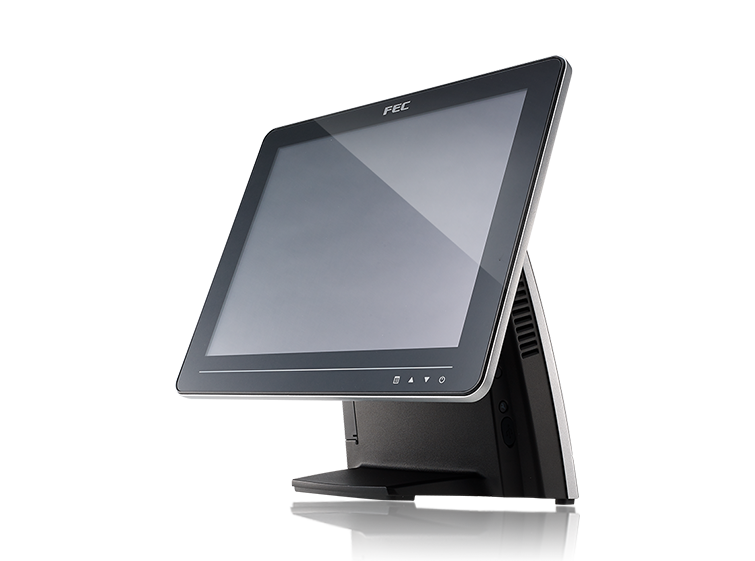 AerPOS is also offered with an optional white chassis.
The exterior of the alimunim is finished with a glossy smooth coating.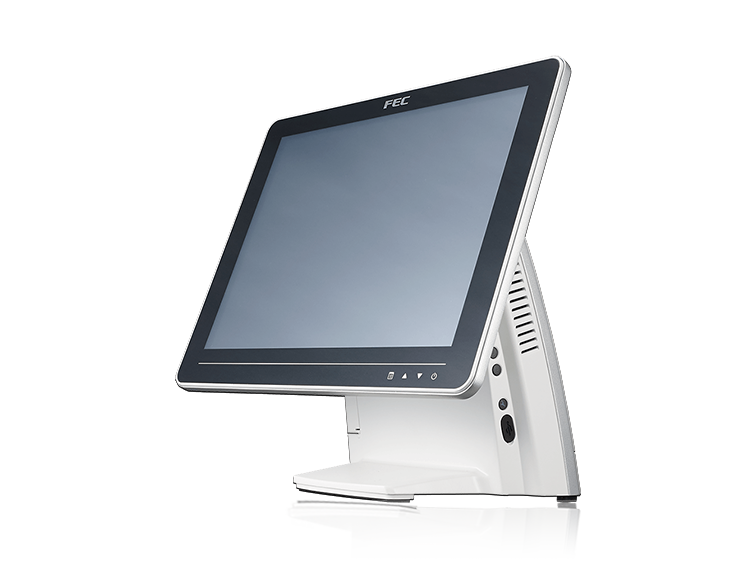 Both the 15inch and 17inch displays measure less than 4 centimeters in thickness.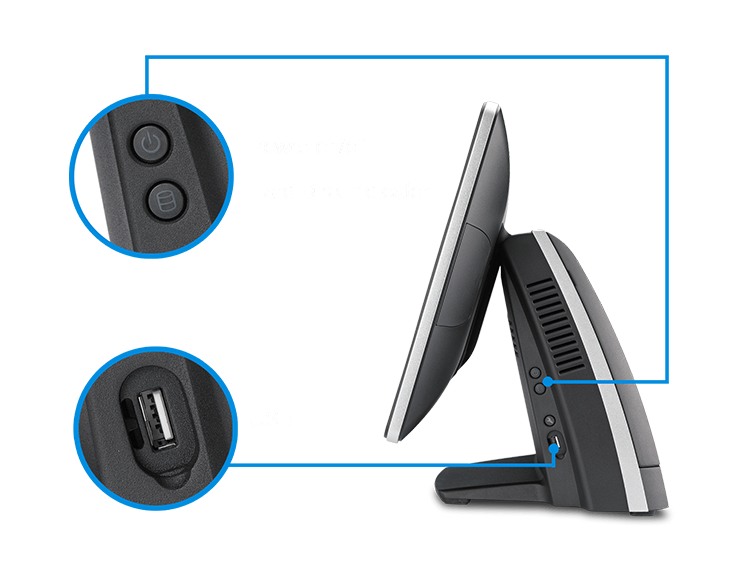 Color can be more than a tint, tone and hue. It can express a feeling, make a statement and show a personality.
By special request, we have customized different colors for many different businesses.

Components and peripherals have been designed so that they can be installed or removed under 1 minute. The modular design of AerPOS models ensures high serviceability and reliability.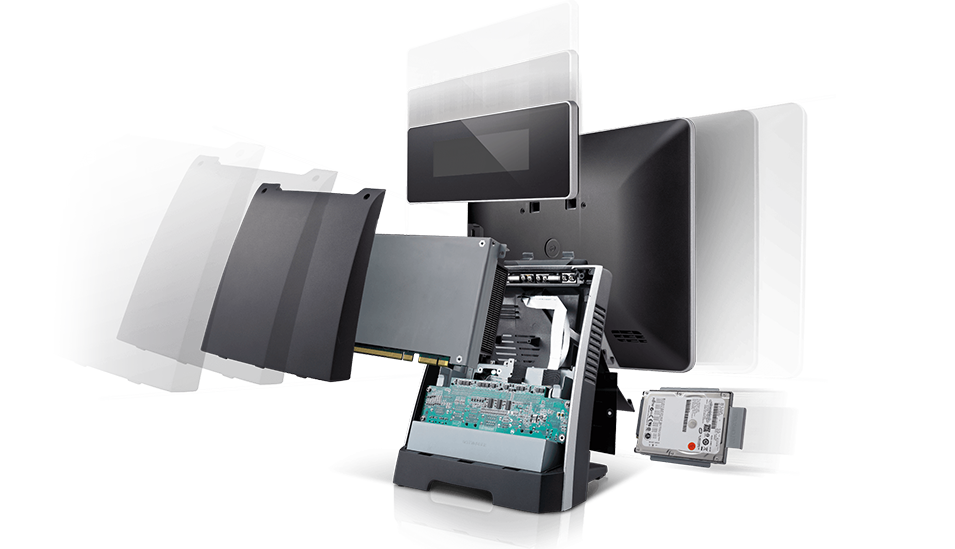 There are multiple add-on devices that are available for AerPOS. There are single function devices such as MSR reader, iButton reader, fingerprint reader and RFID reader. There are also 2-in-1 devices that combine the MSR reader with an iButton, Fingerprint or RFID reader.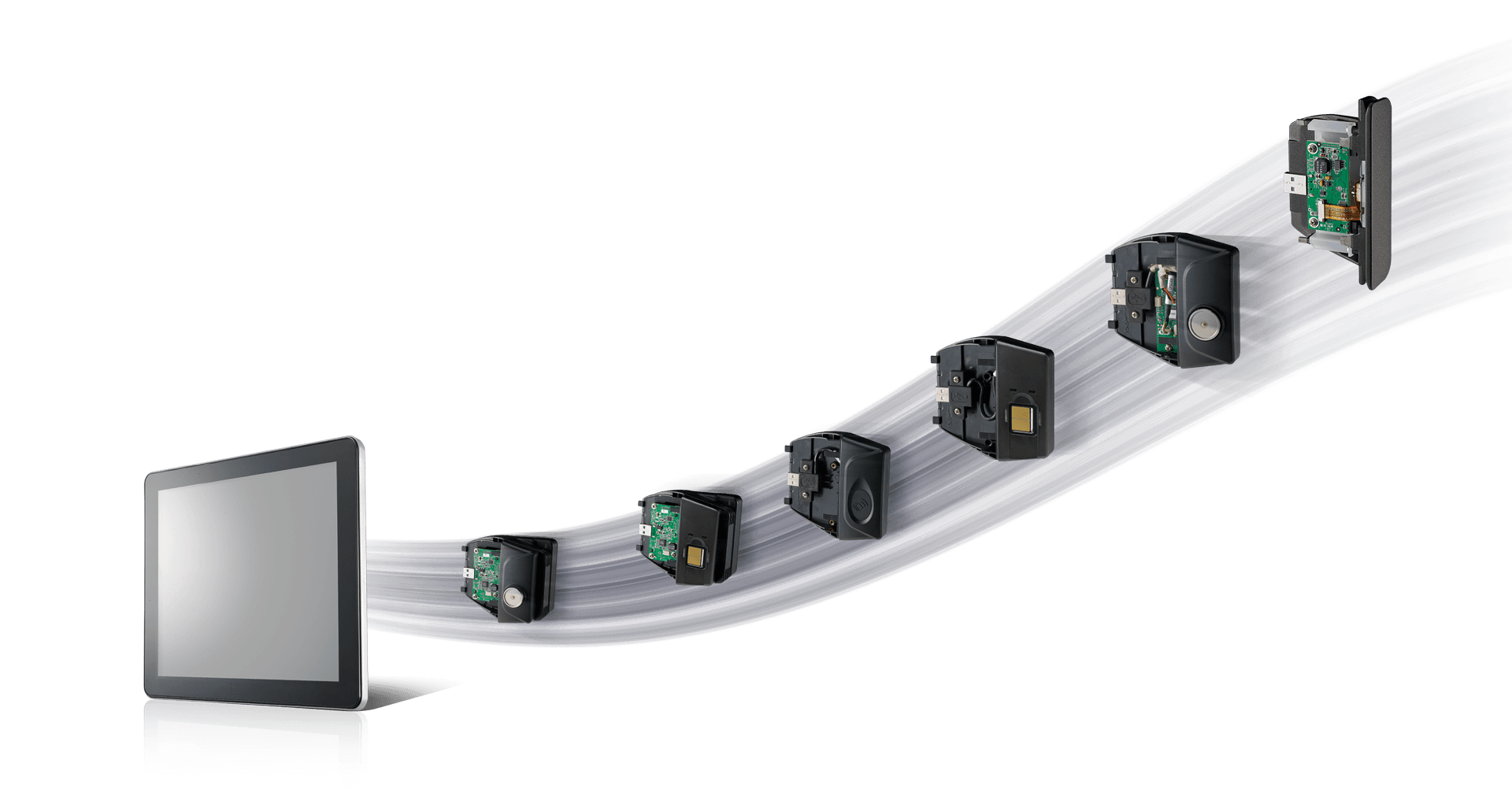 08
Customer Display or 2nd Display
Choose between a pole type and non-pole type customer display. There is a between Liquid Crystal Display (LCD) with LED backlight and Vacuum Fluorescent Display (VFD). Each model allows for easy programming with escape sequence commands and features adjustable display height, display swivel and tilt.
Enhance the customer experience by showing the latest store promotion and other relevant information at the checkout. Choose between an 11inch and 15inch display.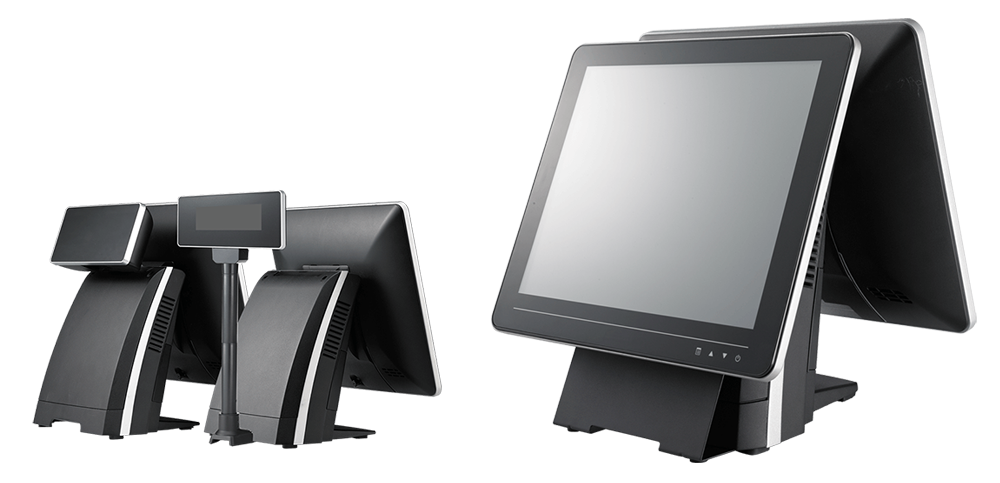 Specifications
CPU
Intel® Celeron® G3900TE, 2.3Ghz
Intel® Core i3-7101TE, 3.4Ghz
Intel® Core i5-7500T, 2.7Ghz (vPro)
Intel® Core i7-7700T, 2.9Ghz (vPro)
Memory
4GB Standard, Max 32GB (2 x So-DIMM DDR4)
Storage
1 x 2.5" SATA HDD or SSD
1 x M.2 Storage (Optional)
Touch
5-Wire Resistive
True-Flat PCAP
Power
12V / 150W External Power Adaptor
Appearance
Aluminum Die-casting + Plastic + Glass
Black with Silver Trim
White with Silver Trim
Temperature
Operation: 0˚C ~ 40˚C (32˚F ~ 104˚F)
Storage: -20˚C ~ 60˚C (-4˚F ~ 130˚F)
Dimensions (W x H x D)
Product: 370 x 360 x 235 mm
Carton: 477 x 307 x 448 mm
Port
2 x DB9 (COM 1 & COM 2), 2 x RJ45 (COM 3 & COM 4)
4 x USB Port (2 x USB 2.0, 2 x USB 3.0)
1 x RJ11 Cash Drawer (12V)
1 x RJ45 GigaLAN
1 x Line Out, 1 x Mic In
1 x VGA (5V/12V jumper setting)
1 x 12V DC Input
1 x 12V DC Jack 2.5 mm Output


Side I/O Interface:
1 x USB 2.0 Type A
Optional
Type A: 1 x DB9 (COMA); 1 x PUSB 12V; 2 x USB2.0
Type B: 1 x PUSB 24V
Type C: 1 x PUSB 24V; 2 x PUSB 12V
Support Vpro
Support Intel RAID (Not support Hot Plug)