Cape Union Mart in South Africa
2018-01-15
Cape Union Mart
Cape Union Mart International (Pty) Ltd has been equipping South African adventurers since 1933, and is South Africa's favourite outdoor adventure store. Stocking everything one needs for outdoor pursuits - including hiking, camping, trail running, mountain biking, snow sports, travel and more - Cape Union Mart is an essential first step in every adventure. Cape Union Mart has stores across South Africa, and in Namibia and Botswana.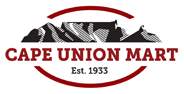 https://www.capeunionmart.co.za
After struggling with outdated POS hardware, support, and the cost of changing and updating software, the Cape Union Mart Group made the decision to award its POS hardware refresh business to FEC and its partner, Tactile Technologies, at the end of 2016.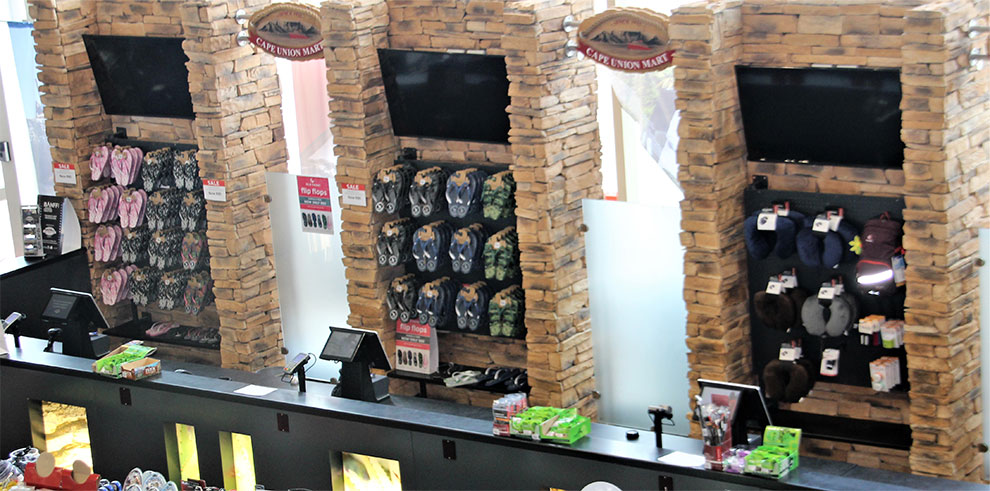 How does FEC help Cape Union Mart?
"The choice to go with Tactile Technologies was made because not only does FEC supply a superior product to its competitors, but they also do so at a better price and with great service," said Grant De Waal, Group IT Manager.
With the limitation of countertop space, choosing a Panel PC with a unique base that was designed to raise the height of the Panel PC (and the customer-facing display), while also providing space for a receipt printer to be inserted. This not only solved the space and height problem but also moved the printer off of the countertop, thereby creating more space for the cashiers to work with.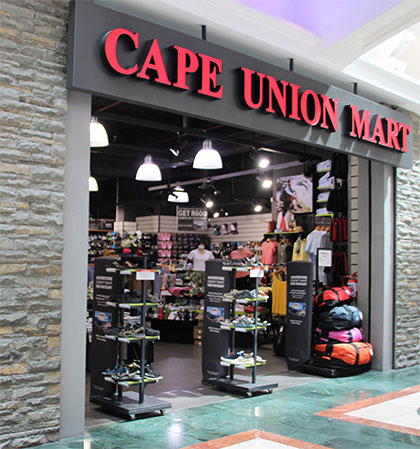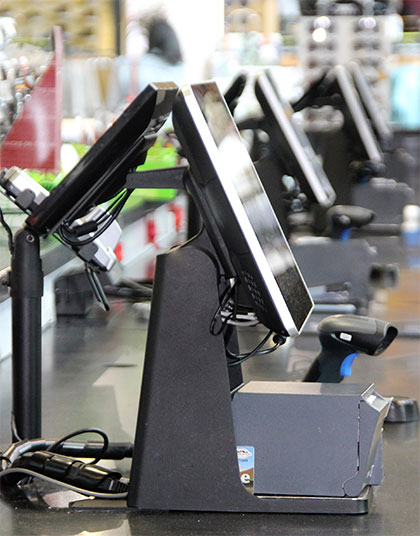 Project hardware
PP-9635C PCAP (Projective Capacitive Touch) Fanless AIO from FEC, as well as a second 10" customer-facing touch screen display. In the interests of providing a comprehensive POS solution to the client, Tactile also supplied the cash drawers and printers for these orders.
About FEC distributor in South Africa– Tactile
Tactile Technologies was established in 2001. Our core focus was and still is professional touch screen technology. We have expanded our portfolio throughout the years and now offer touch technology, auto-id and payment solutions. We assist our customers needing quality hardware platforms for their professional applications. Approach us for touch screen monitors, tablets, mini-pos units, hand held and fixed scanners, PDAs as well as scanning engines.