TGI Fridays, Starbucks Coffee & Burger King in Norway
2016-11-08
Building Food Chain Empire in Norway with FEC POS !
TGI Fridays
T.G.I. Friday's is an American restaurant chain focusing on casual dining. The name is asserted to stand for "Thank God It's Friday" and this phrase has taken all around the world for the catchy and interesting meaning that also reflects the reality of what people feel. The restaurant is famous for its authentic American way of eating & drinking with nice and affordable food and drink. T.G.I. Friday's currently has over 1,000 restaurants in around 62 countries.

www.tgifridays.com
Starbucks Coffee
Starbucks Coffee is an American coffee company and coffeehouse chain. Starbucks was founded in Seattle, Washington in 1971. Today it operates 23,768 locations worldwide. Starbucks is considered the main representative of "second wave coffee", initially distinguishing itself from other coffee-serving venues in the US by taste, quality, and customer experience, while popularizing darkly roasted coffee. Now it is even a name that people called for a place for friends gathering or self reading.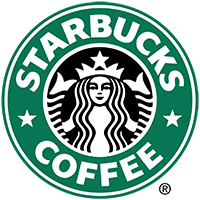 www.starbucks.com
Burger King
Burger King (often abbreviated as BK) is an American global chain of hamburger fast food restaurants, headquartered in the unincorporated area of Miami-Dade County, Florida. It is one of the largest American fast food chain all over the world. And there is no doubt that burger is the reason why it is famous for as they service fresh, juicy burgers with various choices. Burger King has over 15,000 outlets in 100 countries.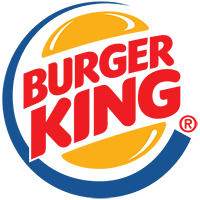 www.bk.com
How does FEC help TGI Fridays, Starbucks Coffee & Burger King?
FEC official distributor in Norway Lexit Group has been working together with Umoe Restaurants since 2005. Umoe Restaurants, a leading hospitality chain in Norway, own 330 restaurants and cafés includes Peppes Pizza, Burger King, American Bistro Scandinavia, Cafe Opus, La Baguette, Starbucks, Fattigmann and concept restaurants at several Norwegian airports.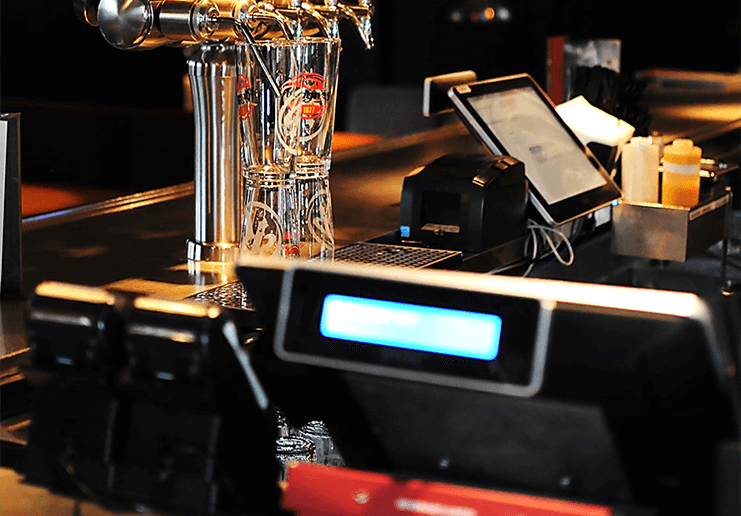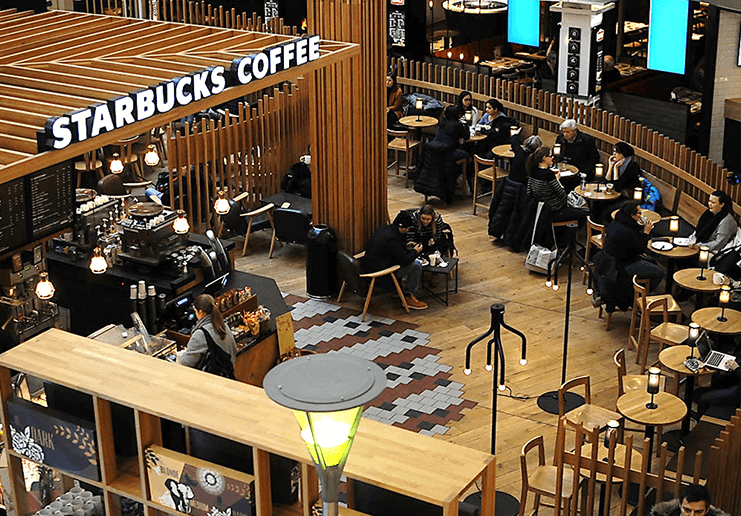 With 9,000 employees use touch screens on POS devices and tablets in Norway, Umoe Restaurants only cooperated with Lexit Group to simplify their order routines. And Lexit Group always brings their full expertise to the problem. "We have been using FEC hardware equipment since 2005. The equipment has always worked perfectly", said Senior IT Consultant at Umoe Restaurants. "Out of a total of 1,000 POS devices, only five are sent for repair each year. This is an extremely low number and is confirmation with solid products that can handle rough treatment in demanding working environments"!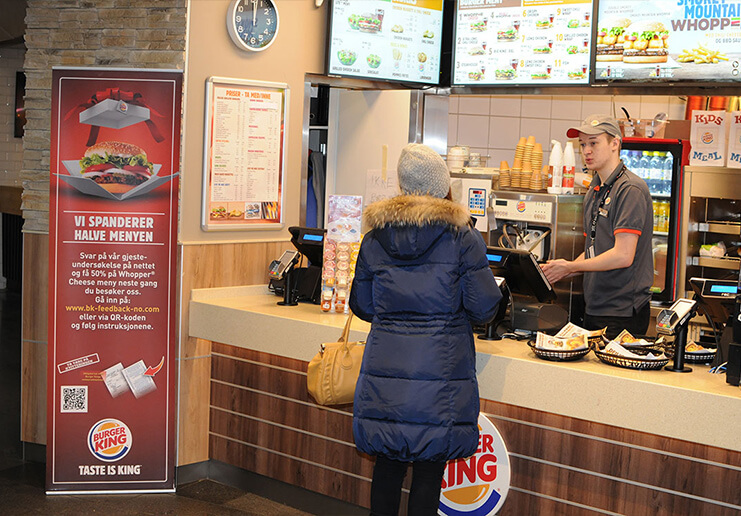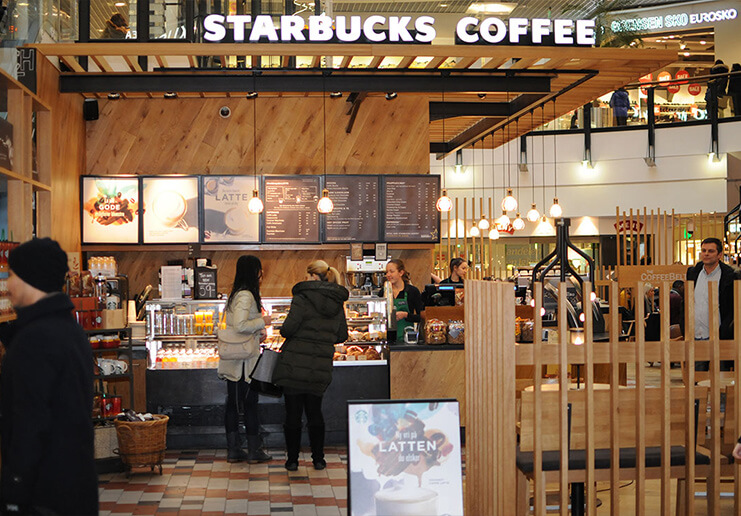 Products that FEC installed in TGI Fridays, Starbucks Coffee & Burger King:

- AerPPC: PP-9635C, P-CAP Touch

- Customer Display: AP-2025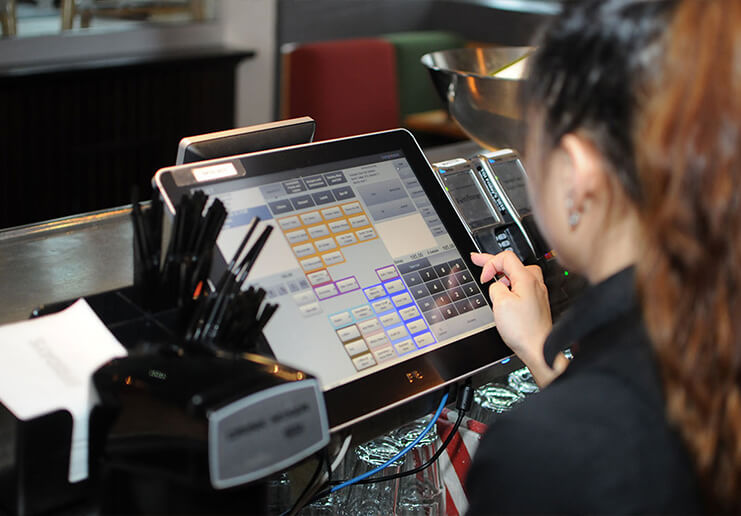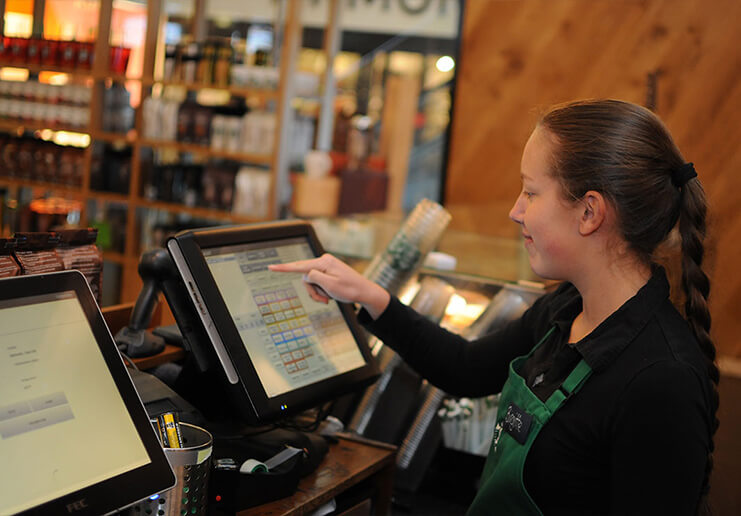 About FEC distributor in Norway – Lexit Group AS
Lexit Group AS is a leading supplier of high performance data collection and product labelling hardware with office in Norway, Sweden, and Denmark. It has successfully focused on creating value and helping more than 1000 customers and 200 partners solve business challenges for more than 20 years. Lexit Group aims to be a key partner to the industry leading manufacturers through knowledge, innovation and strong connections.
For Point of Sale solutions, Lexit Group use FEC POS for their innovative, reliable and efficient product and service. From AerPOS, POS BOX, AerPPC to full range of FEC peripherals, with FEC hardware and Lexit Group's solutions, we will create more value from your enterprise and increase satisfaction of your customers and grow your business.