JC's Supermarket in Ireland
2016-09-04
JC's sword brings you big brand at small prices!
JC's Supermarket is the largest independent retail grocery store in Ireland, the store is over 25,000 square feet with 21 checkouts on sites for added customer convenience. They have an excellent selection of fresh produce and grocery all at exceptionally good value. JC's Supermarket pride ourselves in providing our customers with Big Brands at low prices.
How does FEC benefit JC's Supermarket?
Retail food store is all about performance and stability, and our high performance POS PC has just the right solution that fits JC's demand. JC's Supermarket installation was done right before Christmas, and has operated through the busiest season with great customer satisfaction.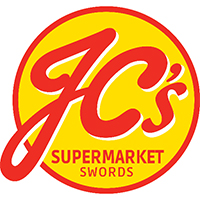 www.jcsupermarket.ie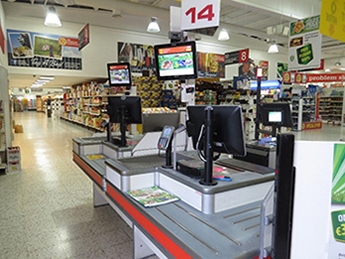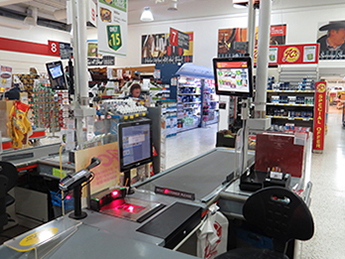 List of FEC products installed in JC's Supermarket,

- POS PC: 18 pcs of BP-561

- AerMonitor: 18 pcs of pole type 15" AM-1015 as a main control touch screen
18 pcs of pole type 15" AM-1015 as a 2nd Screen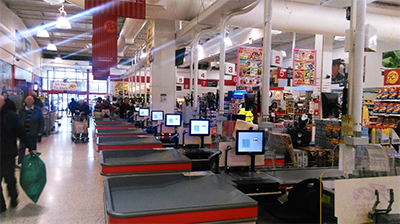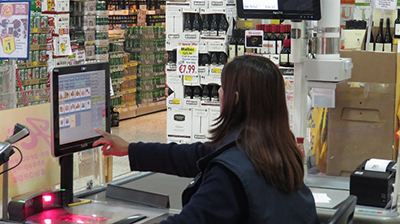 About FEC distributor in Ireland – CBE
CBE has been trading in Ireland and the UK since 1980. In that time it has deployed over 30,000 terminals. Today, it is the largest provider for EPoS solutions in Ireland, and one of Europe's most successful retail technology companies.
CBE currently provide POS solution products including, AerPOS series, POS PC and Monitor series.