DUNKIN' DONUTS in Poland
2016-06-13
Let's Dunk-in Donuts with FEC AerPPC!
Dunkin' Donuts is one American franchise, which is famous for donuts, baked goods and coffee. In 2015, the development of more than 44 Dunkin' Donuts restaurants across Poland over the coming years was announced, with initial focus on the Warsaw area.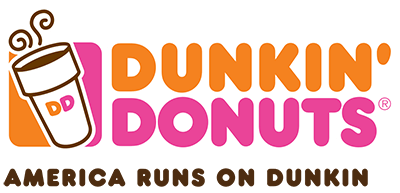 http://www.dunkindonutspoland.com/
How does FEC help Dunkin' Donuts?
FEC's reliable products has won tons of trust from big Hospitality or Retail brands around the globe. Together with Foodsoft.pl, we're excited for new business opportunity at Dunkin Donuts (Varsovia Food Company Sp. z o.o) in Poland. Our PP-9635 is extra slim for space saving on cashier counter and its quality has minimize the need for service and maintenance. We look forward to seeing more Dunkin Donuts shops open in Poland with FEC AerPPC!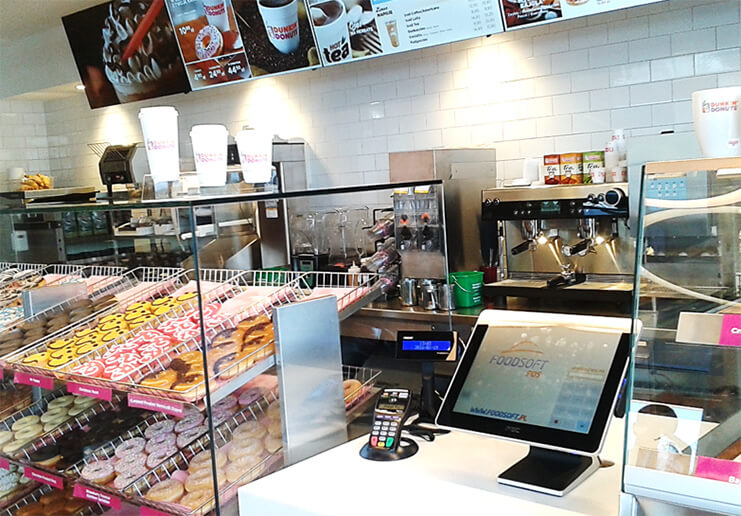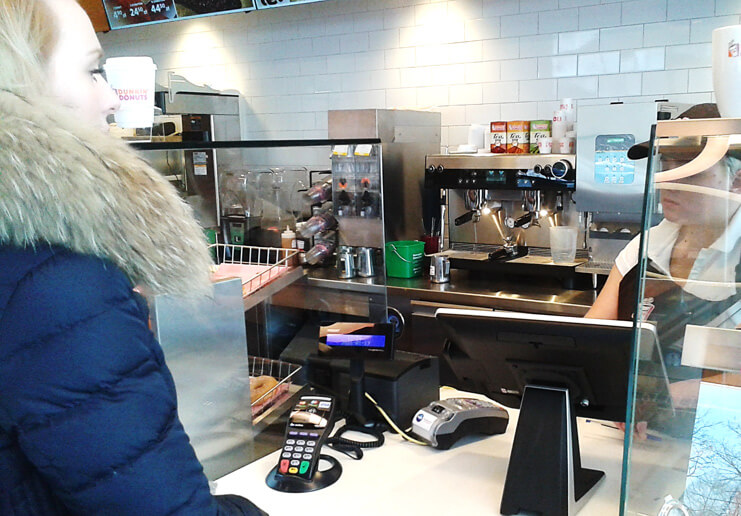 List of what FEC installed in Dunk-in Donuts:
- AerPPC: PP-9635C, P-CAP Touch, Intel Celeron Quad-core J1900 CPU, 2GB RAM
- Add-on Device: MSR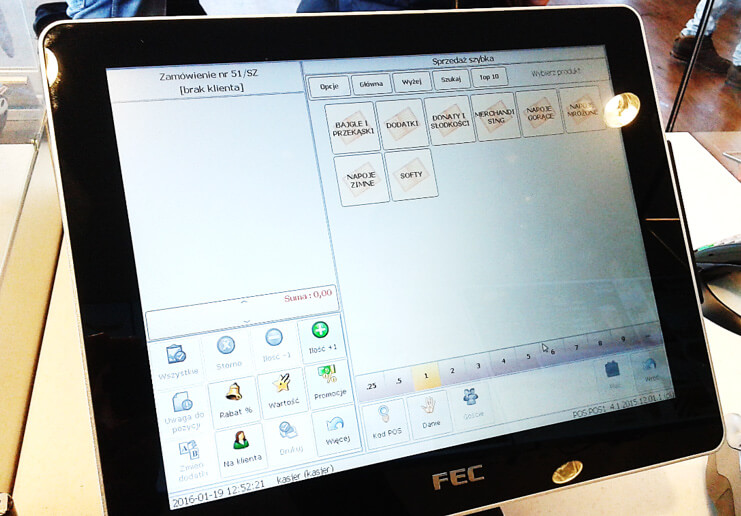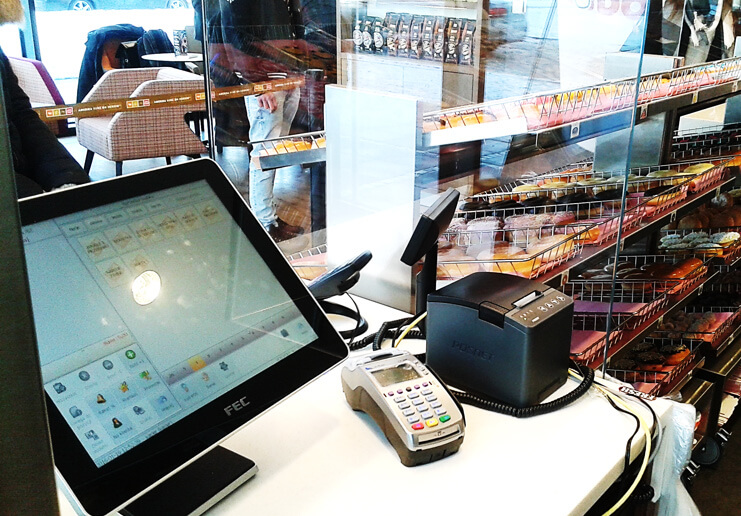 About FEC distributor in Poland - Elhurt
Elhurt Group is one Polish distributor of electronic components in various sectors, ranging from consumer electronics to industrial electronics. Elhurt and has been distributing FEC products for almost a decade via subsidiary company Interfis. As more demand rises for POS products, since the beginning of 2016 the cooperation with FEC return to parent company Elhurt Group, hoping for a more strategic growth in sales of POS market.