PP-9135W
FEC provides a complete series of Android POS. From 10" to 22" in for lightweight usage, wall-mount as digital display or with stand for different types of POS terminals.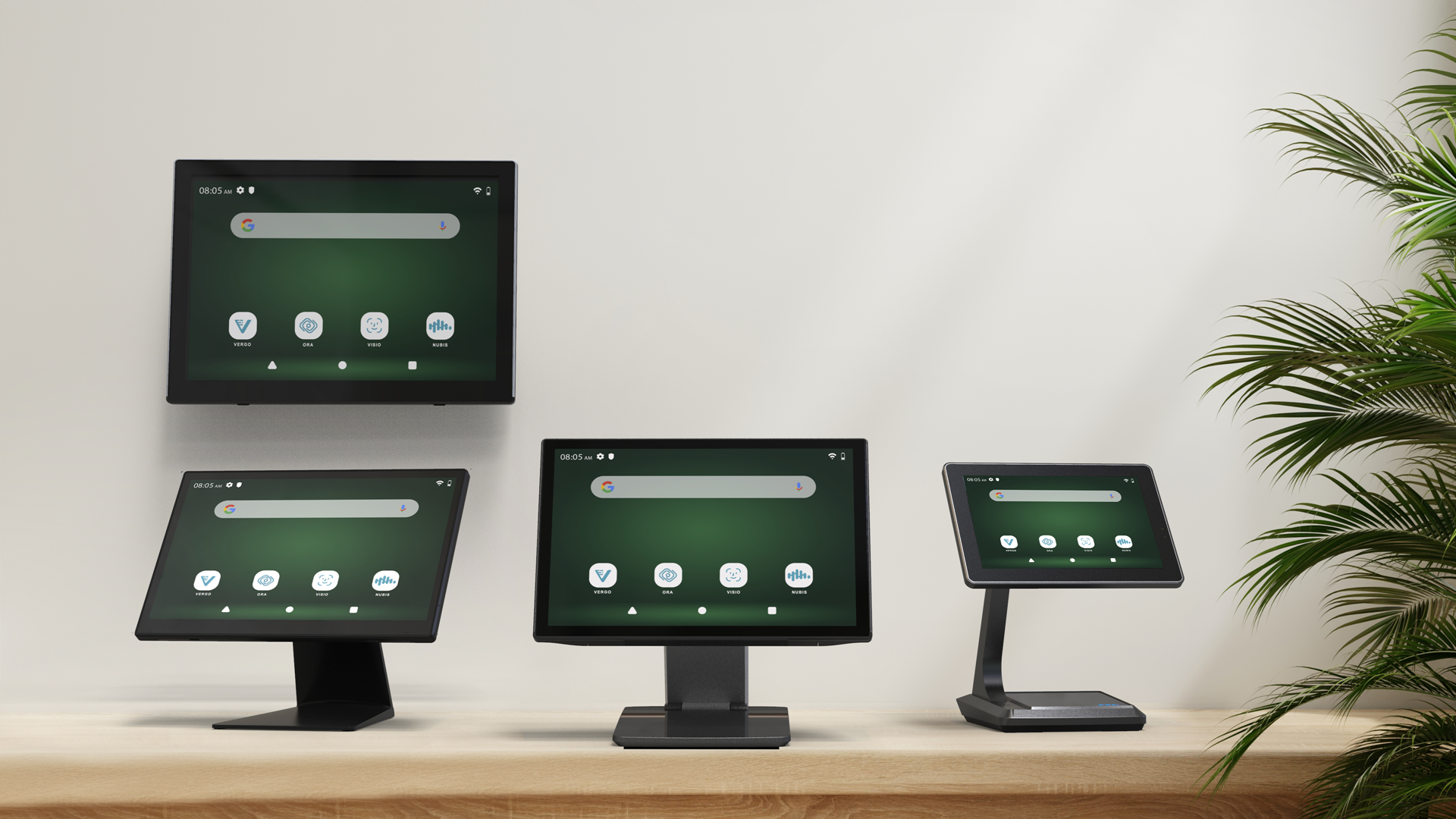 02
SIMPLE ANDROID PANEL PC
A refined Android Panel PC allows various application s and can be adapted to different installatid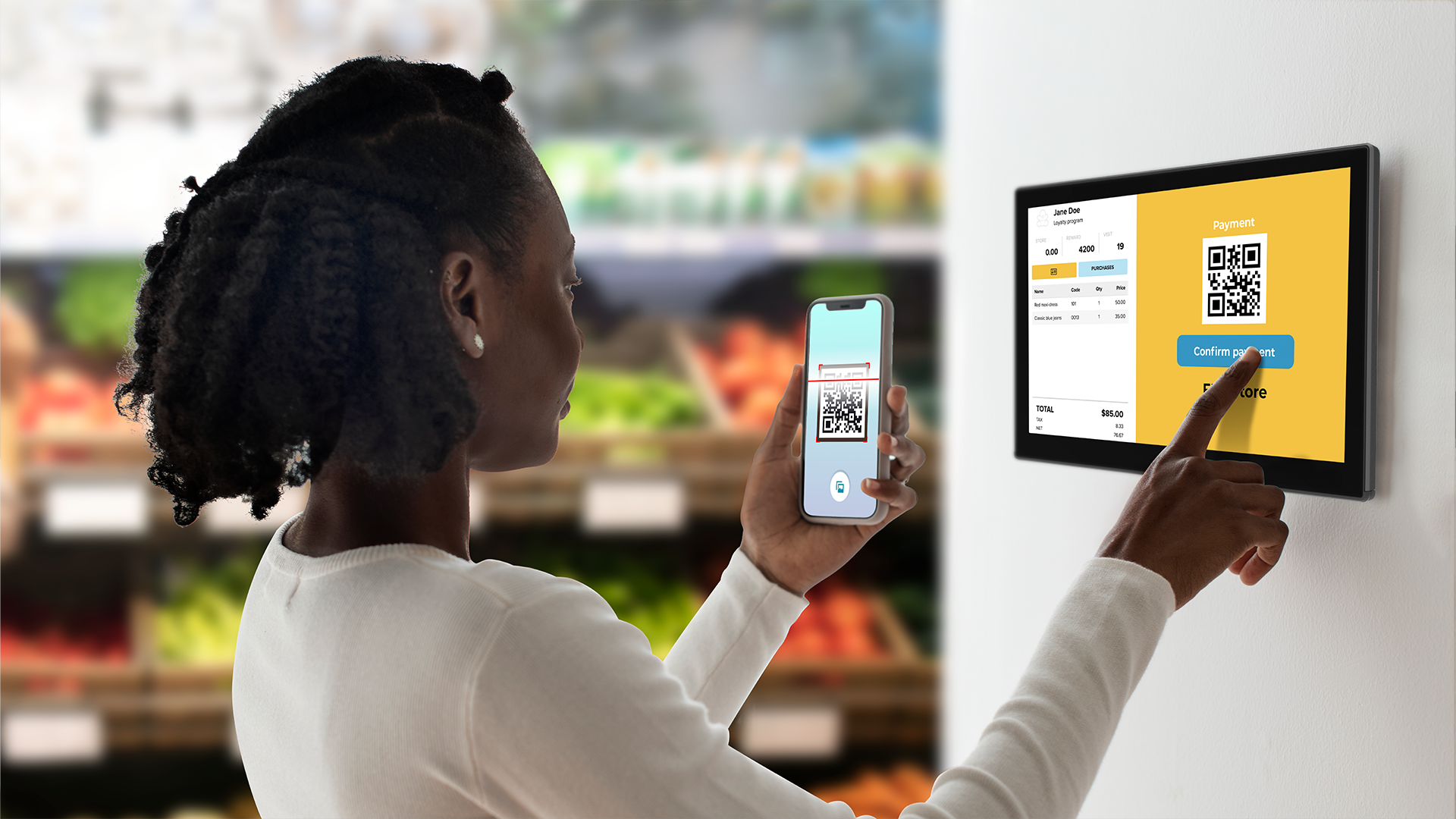 Dock the second display on the system or connect on the Stand for a larger monitor.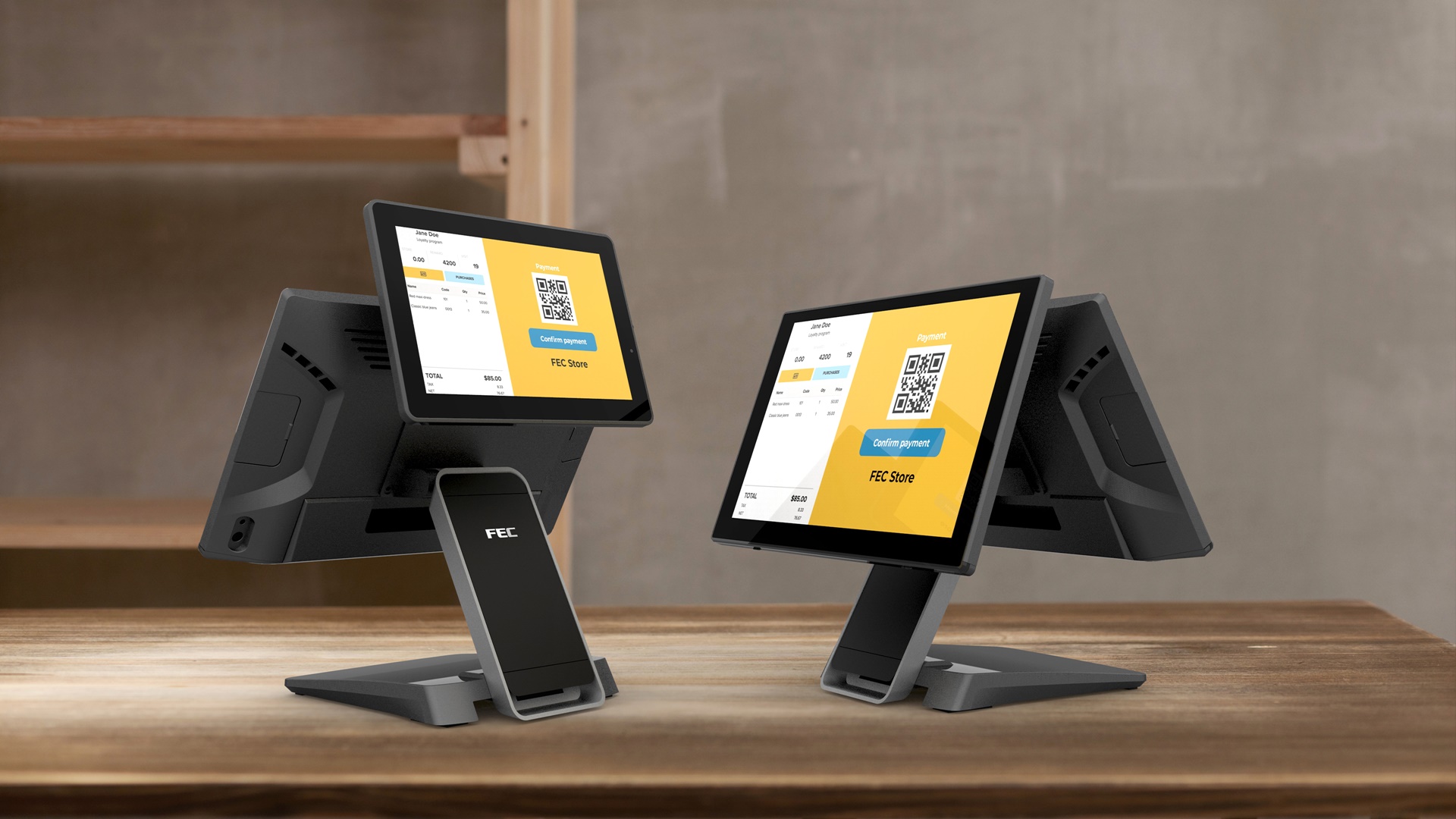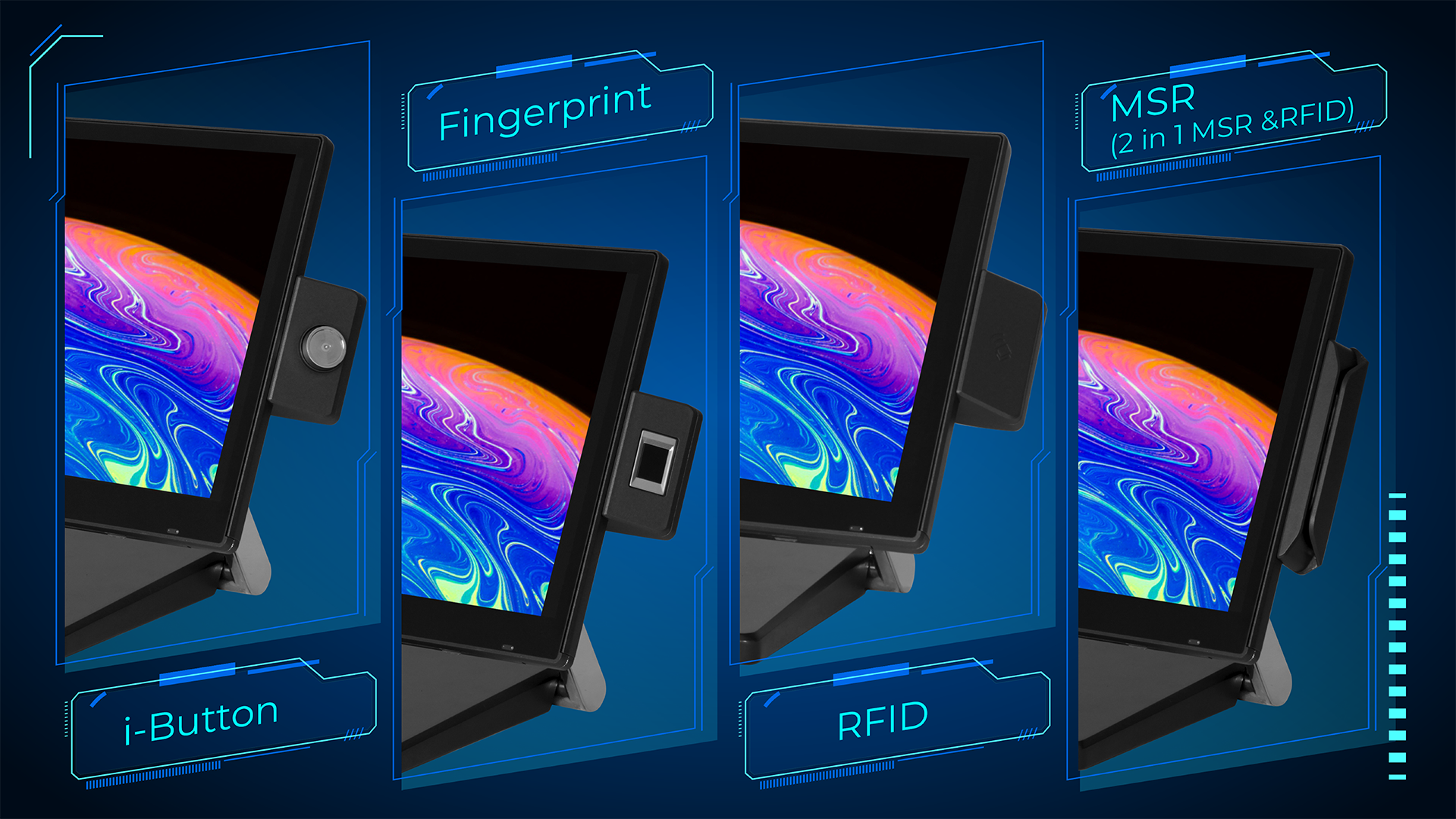 ANDROID
ㆍCPU : RK-3568 Quad-core Cortex-A55
ㆍMemory : 4GB DDR4 on Board
ㆍStorage : 64GB Built-in eMMC

FEC PLATFORM
Multiple software service in one platform. Nubis as
device monitoring supports image/ app OTA.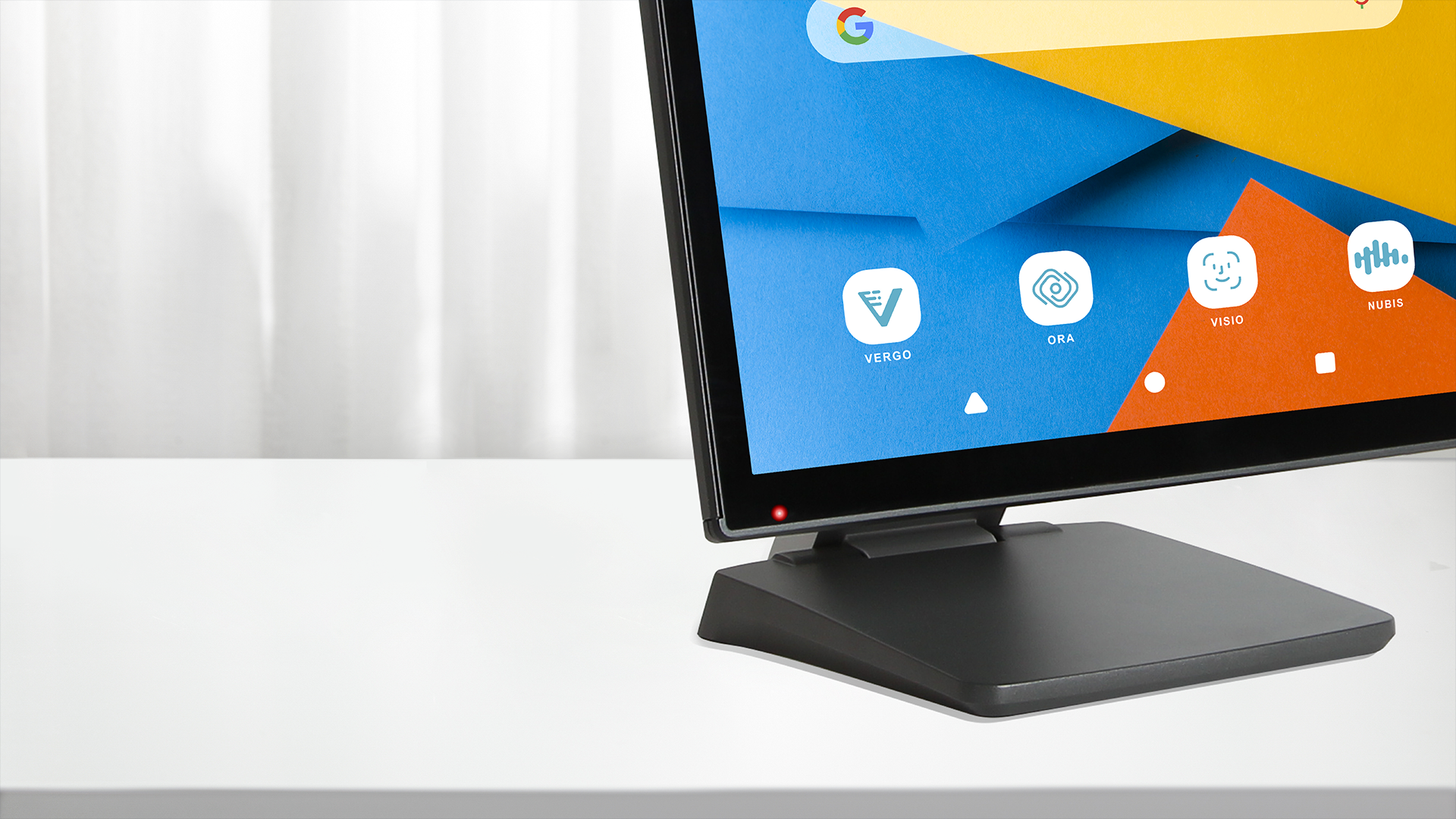 Specifications
CPU
Reck chip RK-3568 Quad-core Cortex-A55 up to 2.0GHz
Appearance
Plastic + Aluminum + Metal
Galaxy Grey with Black
Temperature
Operation: 0°C~ 40°C
(32°F ~ 104°F)
Storage: -20°C ~ 60°C
(-4°F ~ 130°F)
Dimensions (W x H x D)
•Product: 369 x 236 x 34 mm
•Carton: 468 x 448 x 156 mm
Port
1 x 20V DC Input
1x RJ45 Gigabit LAN
1x Video Port
1x RJ11 Cash Drawer (12V or24V)
1 x SD/TF Card Slot (Max: 64GB)
1x Recovery button
2 x USB 2.0 Type A , 1 x USB 3.0 Type A (OTG)
2x RJ45 (COM1, COM2) RS232 (RI/5V/12V)
Side I/O Interface:
1 x USB 2.0