BP-363
BP-363 is an incredibly compact solution and can be combined with many different FEC products. We offer 4 different I/O setups in order to accommodate different point of sale solutions.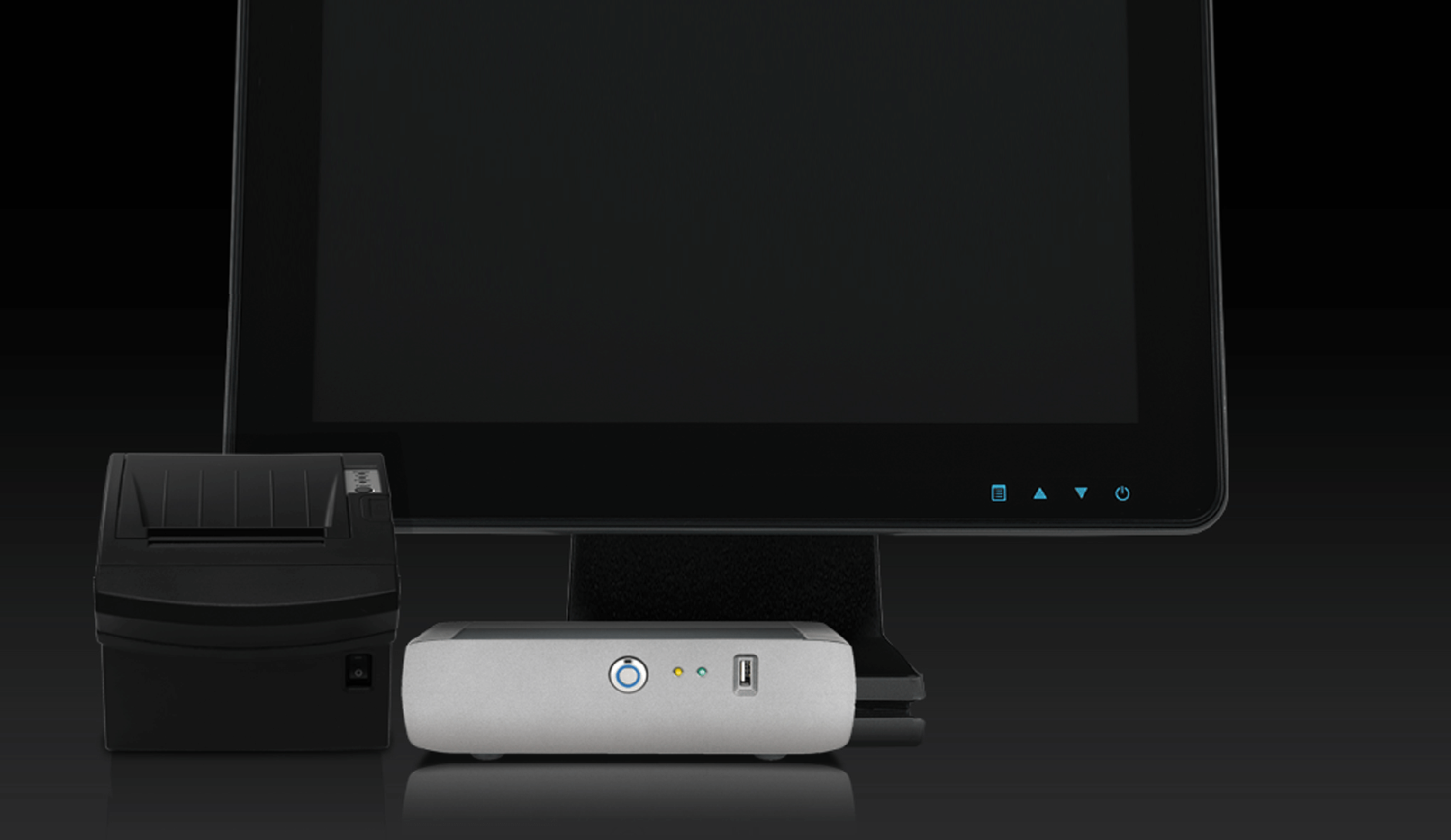 Combined with a FEC universal mounting kit, BP-363 can be mounted on any flat surface.

One step access to the SATA HDD or SSD for easy serviceablilty.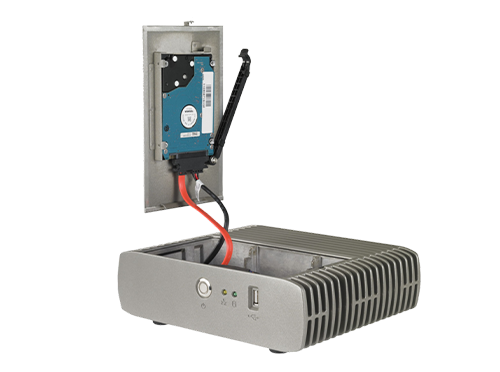 The motherboard is easily accessible for efficient upgrades or maintenance.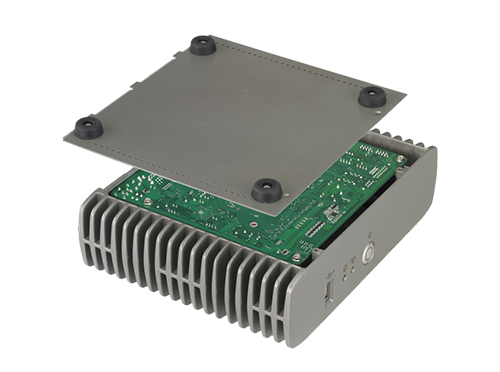 Specifications
CPU
Intel® Celeron J1900 2M Cache, up to 2.42 GHz
Memory
4GB Standard, Max 8GB (1 x So-DIMM DDR3)
Power
12V / 150W External Adaptor
OS
POSReady 7
POSReady 2009
Windows 10 Pro
Windows 10 IoT Enterprise
Temperature
Operation: 0˚C ~ 40˚C (32˚F ~ 104˚F)
Storage: -20˚C ~ 60˚C (-4˚F ~ 130˚F)
Dimensions (W x H x D)
Product: 230.24 x 65 x 190.04 mm
Carton: 400 x 130 x 245 mm
Port
1 x RJ45 (COM1) RS232
2 x DB9 (COM2, COM3) RS232
4 x USB Type A (3 x USB 2.0, 1 x USB 3.0)
1 x PUSB 24V
1 x RJ11 (12V / 24V) Supports Two Cash Drawers
1 x RJ45 GigaLAN
1 x VGA , 1 x Video


Front I/O:
1 x USB 2.0 Type A
Internal I/O:
1 x Mini PCIe
Optional
Type A: 2 x RJ45 (COM A, COM B) RS232, 1 x DC-Out 24V, 1 x Mic-in
Type B: 2 x RJ45 (COM A, COM B) RS232, 1 x PUSB 24V, 1 x Mic-in (Limited Current When Using PUSB 24V)
Type C: 2 x RJ45 (COM A, COM B) RS232, 1 x PUSB 12V, 1 x Mic-in
Type E: 2 x (RJ11)12V, 1 x Mic-in
Type G: 3 x PUSB 12V
Type H: 1 x PUSB 24V, 2 x 12V (Limited Current When Using PUSB 24V)