AM-1008W
Equipped with 8 inch HD LCD panel,AM-1008 has 1024 X 600-high resolution, 600 nits high brightness and 800: 1 high contrast, viewer will enjoy watching what is shown n AM-1008. The widescreen configuration allows mors importantmessage on the screen with better content display.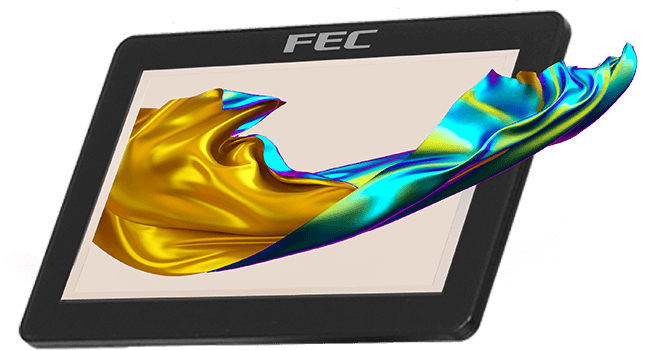 02
NFC Transaction on Screen
AM-1008W is FEC's first product embedded With NFC module, it allows RFID wireless transaction. Tap a compatible NFC card or device to process your transaction!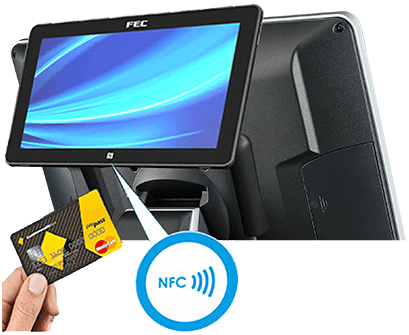 03
AerMonitor AM-1008w 8" Multi-functional Compact Monitor
FEC proudly introduce brand new 8 inch compact monitor AM-1008W. Follow Aer series design DNA with newly features and functions, AM-1008W is FEC's pioneer of multi-functional customer display and monitor with NFC and VFD Emulation. The slim & sleek profile with wide screen body offers better content display and efficient space saving. AM-1008W is your best choice forattractive information display and campaign exposure.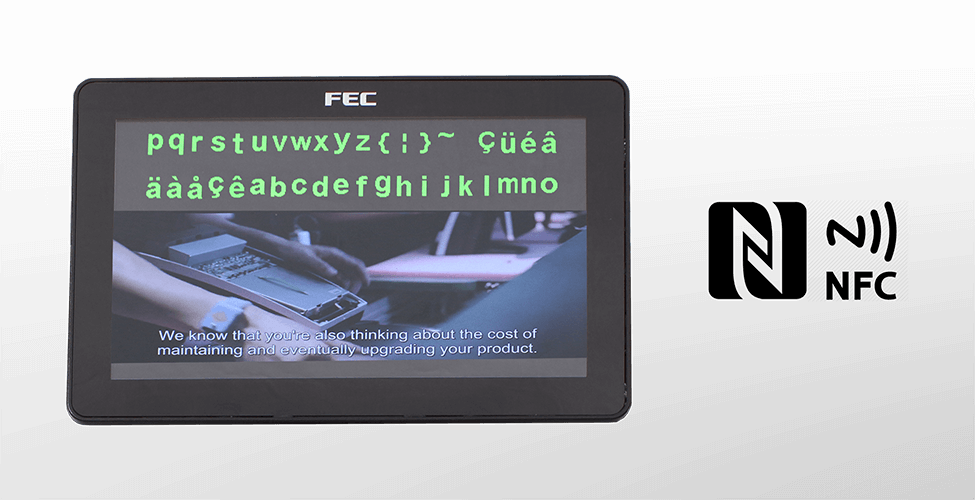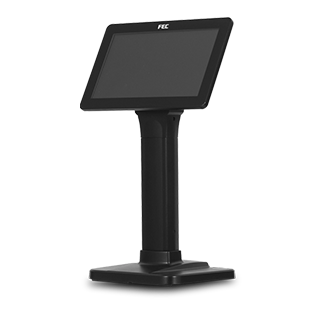 Stand Alone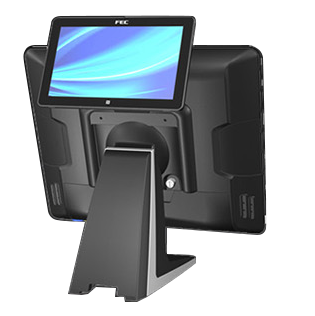 Integrated Type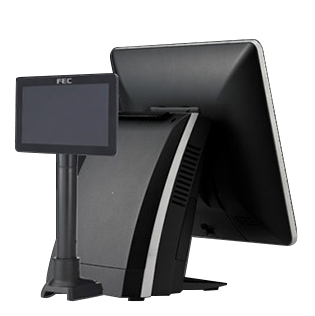 Bracket Type
製品仕様
Appearance
Plastic & Polycarbonate
Black
Temperature
Operation: 0˚C ~ 40˚C (32˚F ~ 104˚F)
Storage: -20˚C ~ 60˚C (-4˚F ~ 130˚F)
Dimensions (W x H x D)
Display Only: 211.5 x 134.6 x 18.4 mm
Display with Stand: 212 x 474.2 x 38.9 mm
Carton: 302 x 220 x 276 mm
Weight
Display Only (Net): 0.38 Kg
Display with Stand (Net): 0.736 Kg
Display with Stand (Gross): 2.3 Kg
Port
SKU A:
1 x VGA, 1 x USB 2.0 Type A (Optional NFC)
SKU B:
1 x Video, 1 x USB 2.0 Type A (Optional NFC)
SKU C:1 x VGA, 1 x DB9 (RS232)
SKU E:
1 x VGA, 1 x USB 2.0 Type A
Optional
NFC:13.56MHz, ISO 14443A, 15693, Read & Write, USB Virtual COM interface (USB Type)
Customer Display: EPSON Command Compatible, RS232 Interface, 20 x 2 Display