Manage your marketing with Vergo
Automated, data-driven, target-oriented advertising technology




Content Management
Vergo's easy-to-use content management system is intuitive, allowing users of any skill-level to leverage the digital signage solution quickly by step-by-step guidance


Omni-Channel Marketing
Reach your target audience when they are offline with digital boards and screens, leveraging the power of omni-channel marketing, influence buyer's decision with interactive storytelling content


Boost Sales
Unlock new revenue by connecting your sales to target audience comprehensively


Open API
Connect Vergo with the tools you love by using our open API, no matter it is on an point of information kiosk, POS application, or queuing system


Data Analytics
Track the number of interactions made by each advertisement, through the times the QR code has been scanned, the times display has been clicked or phone calls made. Determine which position and advertisement has the most traffic and conversion rate


AI Integratable
Integrate your marketing with state-of-the-art AI technology, for example, integrate facial recognition to analyze how far away your audiences were when they approached, their gender and age, the time they stayed in front of the advertisement
01
Compatible with different hardware
Meet different scenario, no matter out-door or in-door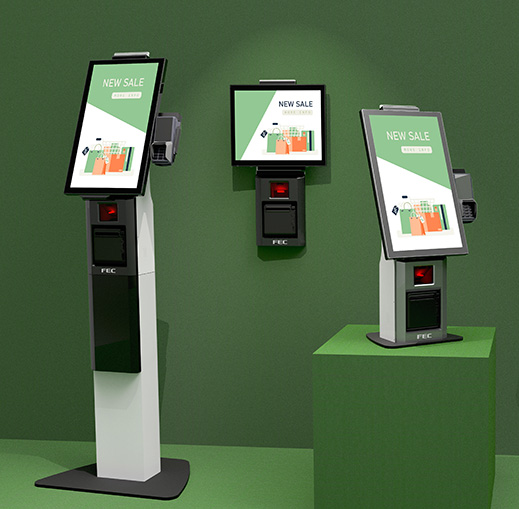 FEC Kiosk series
While your kiosk is not in use at the moment, you can play an advertising campaign via Vergo with a high return on investment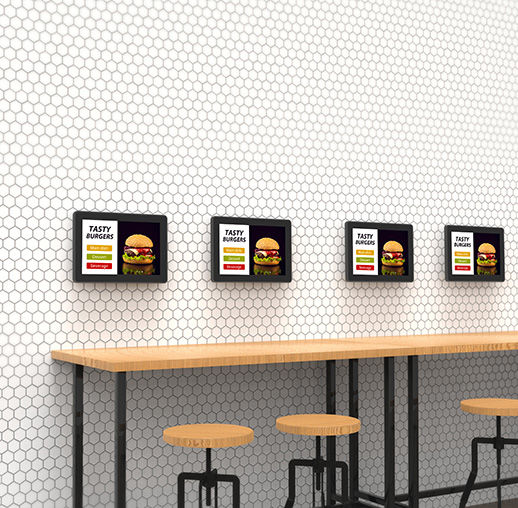 FEC Monitor series
Small size on the table side to big size in public area, FEC offers you various monitor options, from 8" to 43"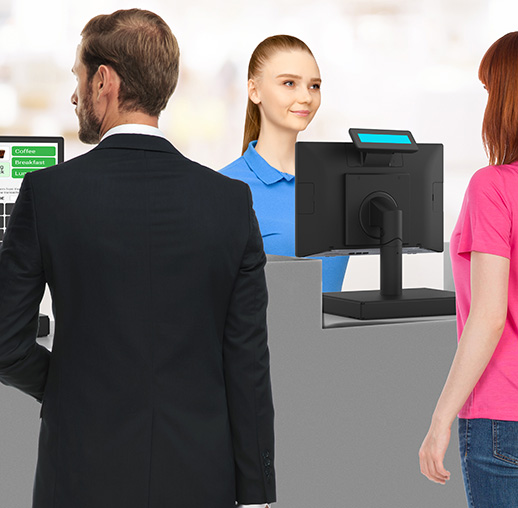 FEC POS series
Build in your customer loyalty program with the advertisement easily, helping promote offers and deals at the counter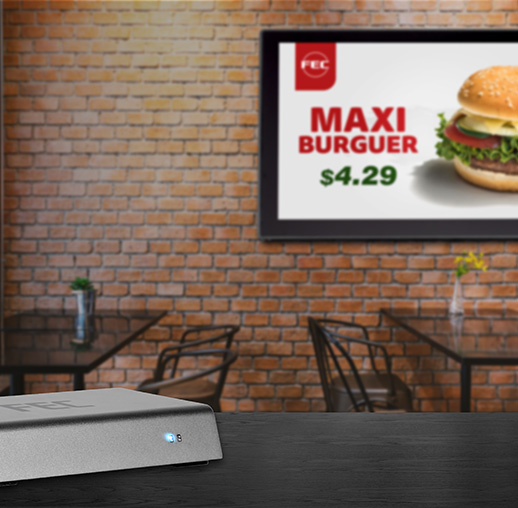 3rd party displays
With the open-API and cloud-based architecture, you can run Vergo on any kind of displays
Sign into one account and push notifications to all selected stores at the scheduled time. Manage store advertising from a single point for multiple ads with different timeframe setting up. Set up different promotions at different times of the day for easy scheduling daily promotions. Arrange your advertisement anywhere anytime without regionality limit.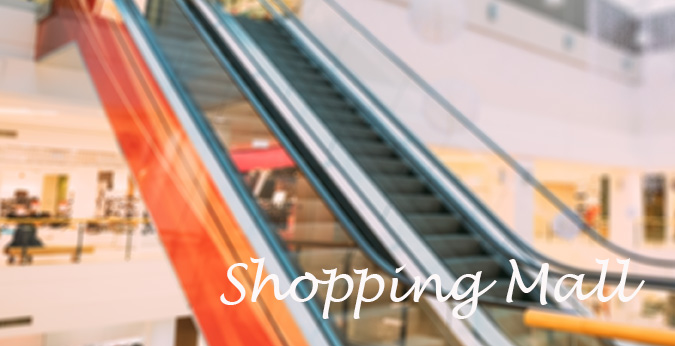 Display the most appropriate contents to customers by cross analyzing data from sensors, cameras or BT/WIFI signals. With abundant data already generated in the virtual world, physical digital signage is the last piece of puzzle for omni-channel marketing, increasing your upsell sales and make your marketing in a much more efficient way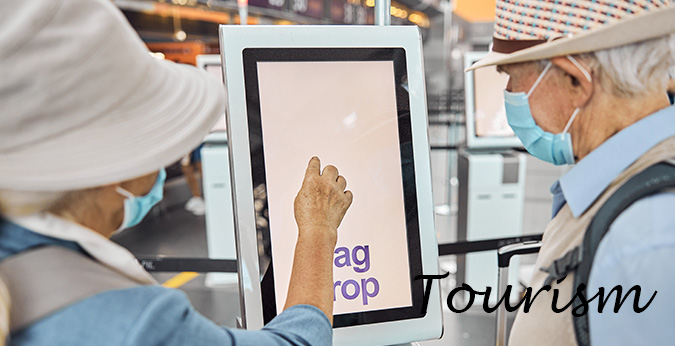 Interactive digital signage provides your area a new way to engage tourists and connect local attractions by promoting events and providing information (such as weather and transportation), increasing the rate of visits and stimulating local economy. Airport, tourism center or any town squares can be fitted well