PP-9645
Made of die-casting alloy aluminum with unique cooling design and perfect thermal management.
PP-9645 is a high performance panel pc, but also a smart, modern & stylish business partner.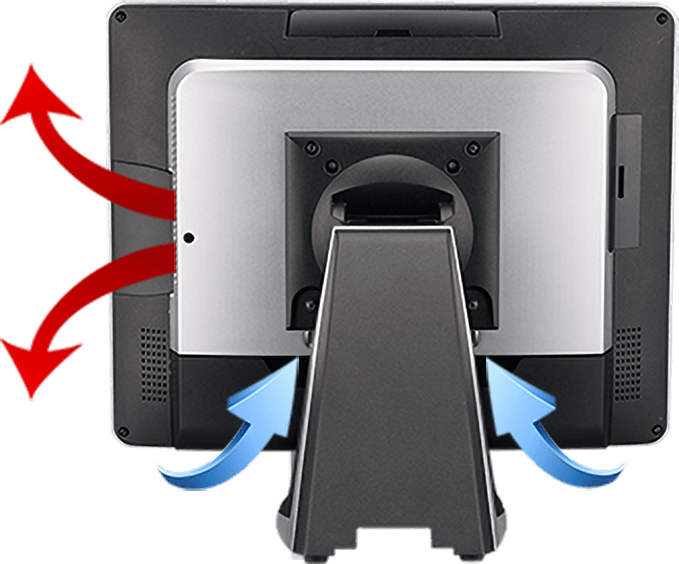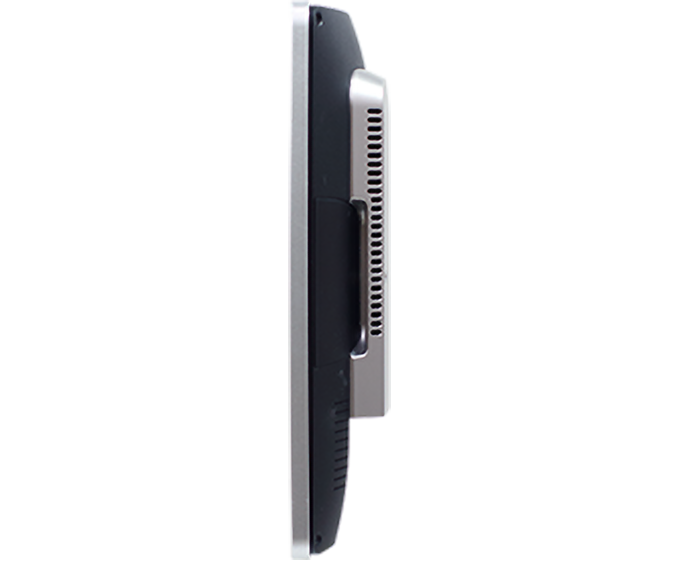 02
Innovative Modular Design
PP-9645 is the world's 1st modular All-in-One POS system. Panel, CPU, HDD, add-on device are all simply swappable without complicated procedures.
The design is incredibly easy to understand with, it makes service and upgrade very efficient and flexible.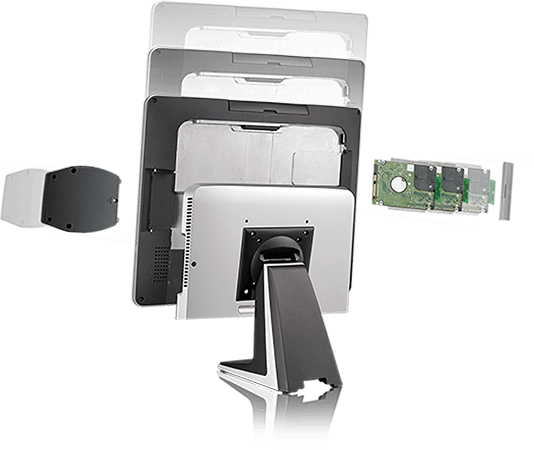 With enhanced FEC' s signature modular design, only 2 steps are needed to start maintaining, changing, assembling. and upgrading.
Things are just easy and smooth!

PP-9645 can be easily transformed to various size of KIOSK.
Where different KIOSK requirements are, applicable solutions will be given by transforming.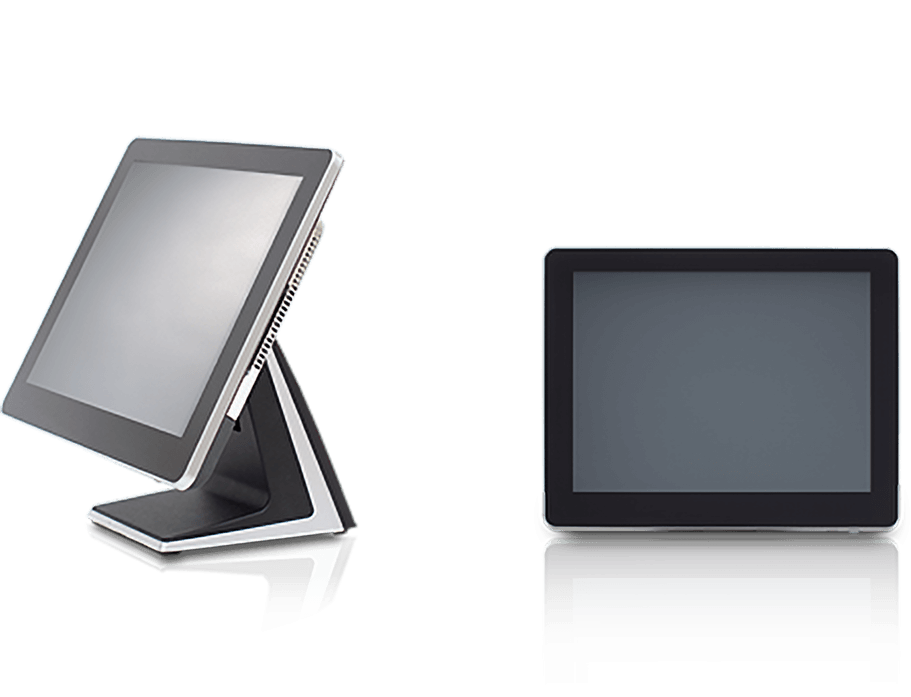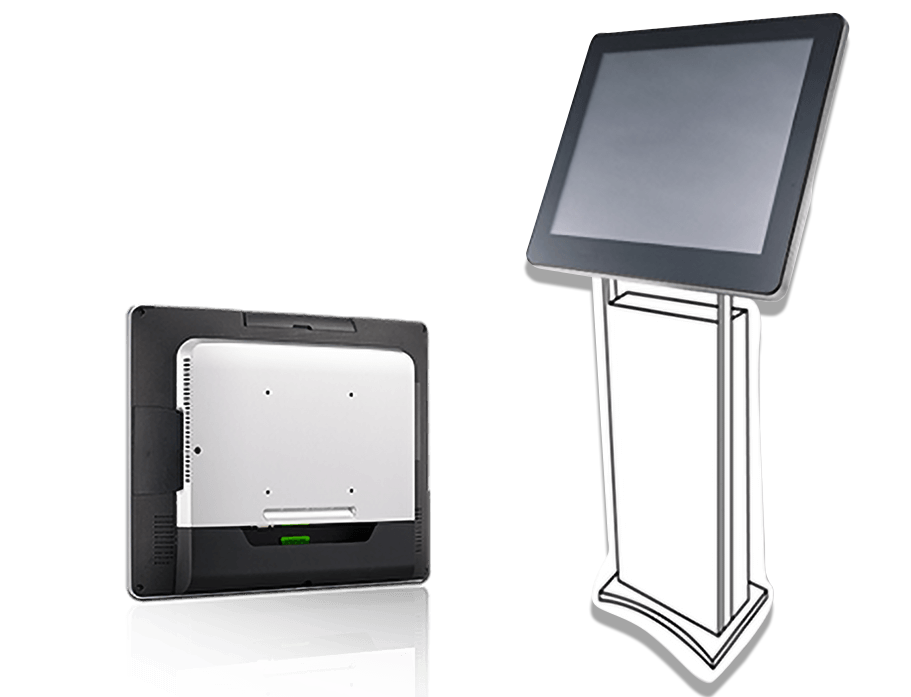 There are multiple add-on devices available for PP-9645. FEC provides single function devices such as MSR reader, iButton reader, fingerprint reader and RFID reader. There are also 2-in-1 devices that combine MSR reader with an iButton, fingerprint, or RFID reader.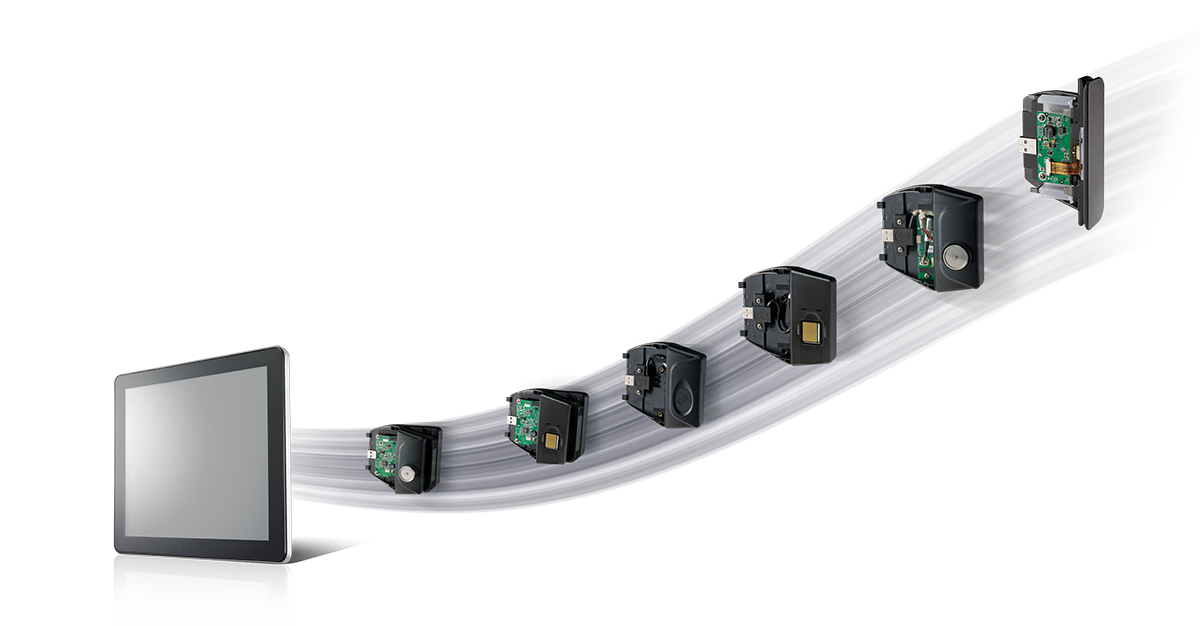 06
Customer Display & 2nd Screen
Customer Display (LCM / VFD) allows for easy programming with escape sequence commands and features adjustable display height, display swivel and tilt.LCD 2nd screen shows the latest store promotion and relevant information. Let's enhance the customer experience by showing something extra!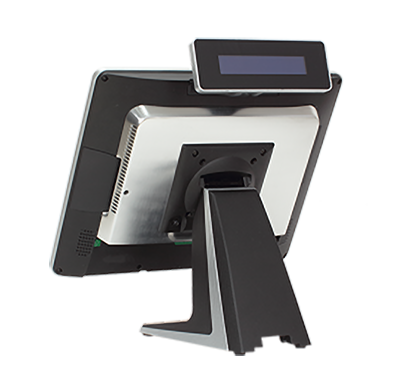 LCM Type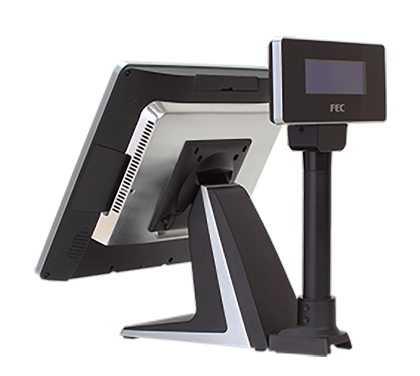 VFD Type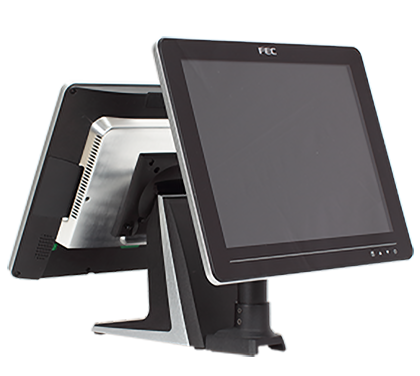 LCD 2nd Screen
07
Intel. Experience What's Inside
4th Gen Intel® Core™ i3 and i5 Processors
Intel® H81 Chipset (Intel® DH82H81 PCH)
Intel and Intel. Experience What's Inside are trademarks of Intel Corporation in the U.S. and/or other countries.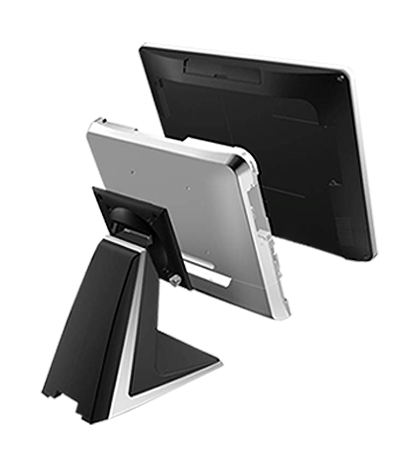 Specifications
CPU
Intel® Celeron G1820TE 2.20GHz
Intel® Core i3-4330TE 2.40 GHz
Intel® Core i5-4590T 2.0 GHz
Memory
4GB Standard, Max: 16GB (2 x So-DIMM DDR3L)
Storage
1 x 2.5" SATA HDD or SSD
1 x M.2 Storage Device (Optional)
Connection
WIFI 802.11 b/g/n (Optional)
Touch
5-Wire Resistive
True-Flat PCAP
Power
12V / 150W External Adapter
Appearance
Aluminum Die-Casting + Sheet Metal + Plastic
Black housing (PP-9645A)
Black with Silver Trim housing (PP-9645B/C)
Temperature
Operation: 0˚C ~ 40˚C (32˚F ~ 104˚F)
Storage: -20˚C ~ 60˚C (-4˚F ~ 130˚F)
Dimensions (W x H x D)
Product 364 x 329 x 210 mm
Carton: 477 x 508 x 307 mm
Port
1 x RJ 45 (COM1) RS232 with RI/5V/12V Selectable
4 x USB Type A (2 x USB 2.0, 2 x USB 3.0)
1 x PUSB 24V
1 x RJ11 Cash Drawer (12V / 24V)
1 x RJ45 GigaLAN
1 x VGA; 1 x Video Port
1 x 12V DC Input
1 x 12V DC Jack 2.5 mm Output


Side I/O Interface:
1 x USB 2.0 Type A
Optional
Type C: 2 x RJ45 (COM 2 & COM 3) RS232 with RI / 5V / 12V Selectable; 1 x PUSB 12V
Type G: 3 x PUSB 12V
Type K: 1 x DB9 (COM 2) with RI / 5V / 12V Selectable; 2 x PUSB 12V