BP-864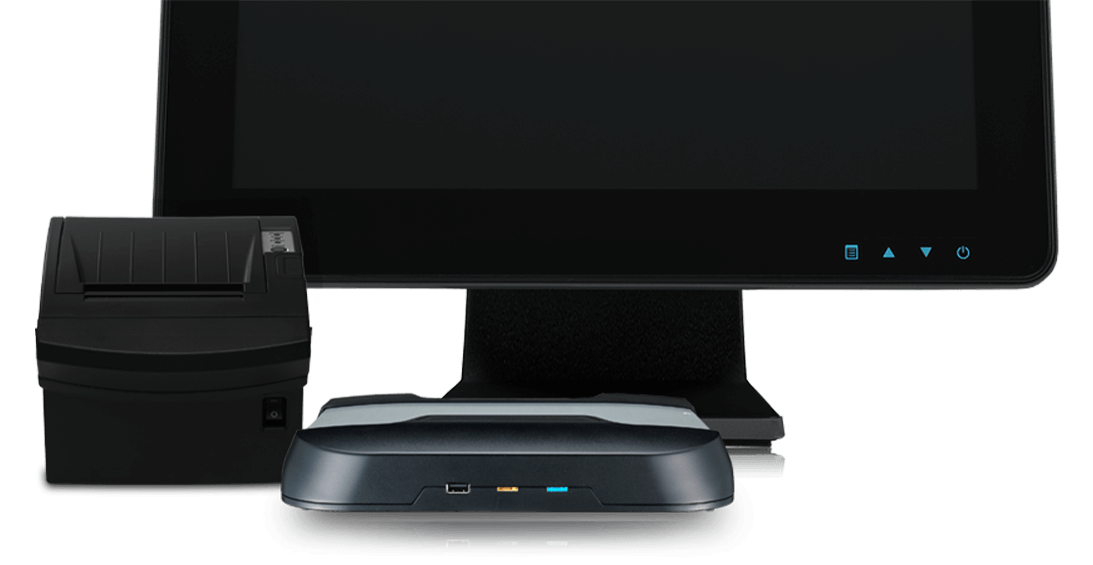 FEC understand flexibility is important when installing. Providing more availabilities to meet different situations is what we promised to our customers. We offer 3 types of optional I/O modules when placing order to best fit BP-864 into any scenario.

05
Solutions With Creativity
Creativity and availability are what FEC offer to all customers. We know space is precious and not always flat as a desk. From desk top, wall, or any limited spaces, you can use BP-864 anywhere.
With FEC mounting device, BP-864 can be simply installed everywhere!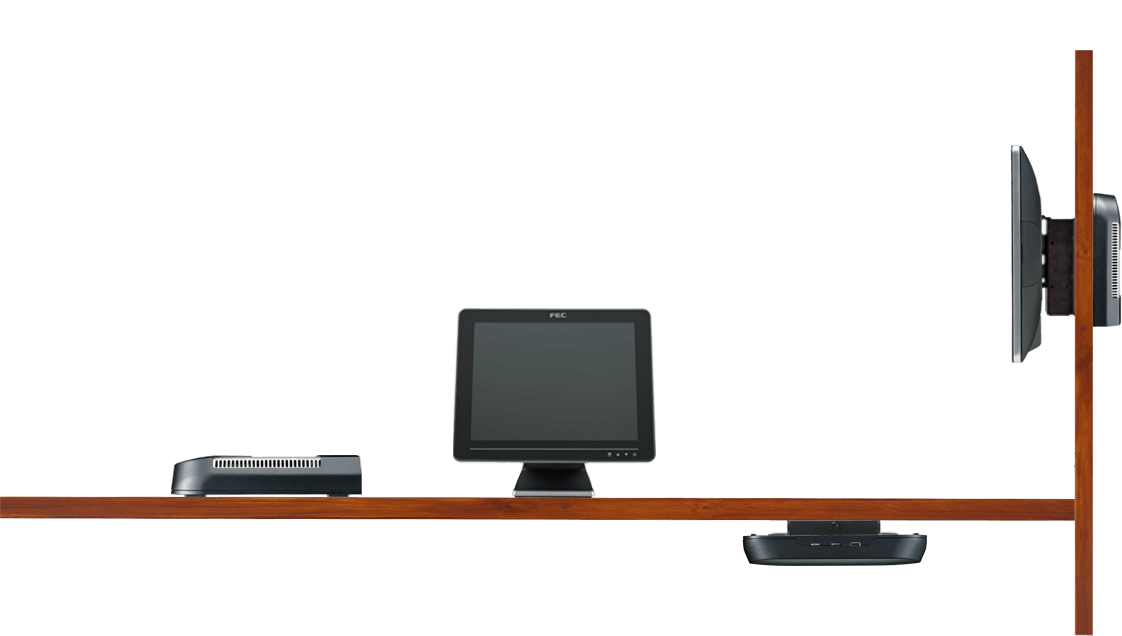 4th Generation Intel® Core™ i3 and i5 Processors
Intel® H81 Chipset (Intel® DH82H81 PCH)

Specifications
CPU
Intel® Celeron G1820TE 2.20GHz
Intel® Core i3-4330TE 2.40 GHz
Intel® Core i5-4590T 3.0 GHz
Memory
4GB Standard, Max 16GB (2 x So-DIMM )
Storage
1 x 2.5" SATA HDD or SSD
1 x M.2 Storage (Optional)
Connection
2 x M.2 E Key 802.11ac + BT (Optional)
Power
12V / 150W External Power Adaptor
Appearance
Aluminum Die-casting + Plastic
Black with Silver Trim
Temperature
Operation: 0˚C ~ 40˚C (32˚F ~ 104˚F)
Storage: -20˚C ~ 60˚C (-4˚F ~ 130˚F)
Dimensions (W x H x D)
Product: 299 x 48 x 223 mm
Carton: 510 x 144 x 328 mm
Port
1 x RJ45 (COM1) RS232 with RI/5V/12V Selectable
4 x USB Port (2 x USB 2.0, 2 x USB 3.0)
1 x PUSB 24V
1 x RJ11 Cash Drawer (12V / 24V)
1 x RJ45 GigaLAN
2 x Video port
1 x 12V DC input
1 x 12V DC Jack 2.5 mm output


Front I/O:
1 x USB 2.0 Type A
Optional
Type C: 2 x RJ454 (COM 2 & COM 3) with RI / 5V / 12V Selectable; 1 x PUSB Port 12V
Type G: 3 x PUSB Port 12V
Type K: 2 x PUSB Port 12V; 1 x DB9 (COM 2) RS232 with RI / 5V / 12V Selectable